Invisalign Dentist in Richboro, PA
---
Dr. Faisal Mirza and Dr. Heather Rowlands, along with our team, provide Invisalign® clear aligners to straighten your teeth and improve your smile and use iTero® digital scanning for a seamless experience! Invisalign treatment is an innovative orthodontic experience that works to straighten your teeth comfortably and with minimal disruption to your day-to-day life. Additionally, it is nearly invisible in your mouth! Call RG Dental Group at 215-355-6406 to schedule your consultation with our dentists and find out if Invisalign treatment in Richboro, Pennsylvania, is right for you.
Try Invisalign Smileview™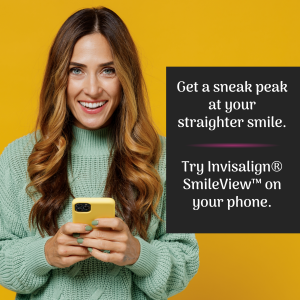 Try the Invisalign SmileView by clicking here on your phone.